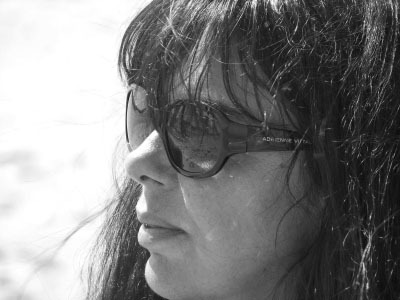 JOHANNE PRUD'HOMME
Their creative adventure started three years ago with a desire to sing out loud the things we usually keep to ourselves. To play for a crowd, to caress the audience. It's like Russian roulette. Separation, war, injustice, kids playing at the table, people getting stuck in the subway… these are some of the themes that give life to their songs. Oparleur is like that little voice inside your head that brings you back to reality. The words come first, the music second. The two brothers write their spicy little tunes as an antidote to life's day-to-day absurdity.
Le Maître chanteur, 3425 St-Denis, 9pm, no cover, voluntary contribution
MICHEL RHEAULT
Writer Michel Rhenault has published three essays: Leçons de lumière, Dalida – Une œuvre en soi and Les voies parallèles de Pauline Julien. He has also written poetry: Si jamais la musique... et des nouvelles. As a singer-songwriter, he has performed his shows À mots ouverts, ... mais debout!, Dalida à contrechamp and Microclimats on many stages around Montreal. He has recorded the album ... mais debout! with voice and piano offering a partial reflection on his repertoire. He teaches literature (specialty: chanson).
Le Maître chanteur, 3425 St-Denis, 10:30pm, no cover, voluntary contribution