June
SHORT FILM NIGHT
An evening dedicated to short films, to the experimental, to the original, to the unique, to the colorful, to the activist…to everyone who has picked up a camera to express themselves, to upset you, to make you dream, laugh or cry…Featuring Girl Talk, Steamboat Mickey, Elucidation from Epilogue Pictures, Ragdoll, two films by Laurent Picard and two films by Lucas Constantine…
Les Minots, 3812 St-Laurent, 8pm, no cover
FRANCIS KOCH
Live painting during the music shows at Bar St-Laurent II, 5550 St-Laurent 8-11pm

ALLEN LENTO
Bar St-Laurent II, 5550 St-Laurent, 9pm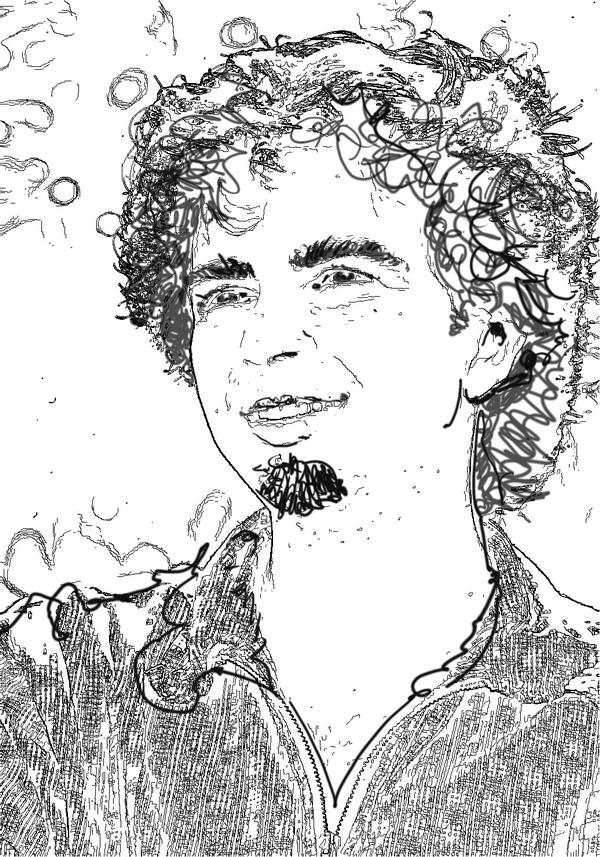 ALAIN MASSÉ
Alain massé was born Assé Malain. He draws songs. He likes talking about death, abandonned dreams and poutine. He feeds his guitar twice a day. At night he sleeps. He brushes his teeth. Sometimes he cries while hinking. It hurts. He has a remedy for the sickness of living. He makes babies. His four girls are now grown up. He doesn't change their diapers anymore. As a singer songwriter he has performed at FrancoFolies and many other venues and festivals around Québec.
Le Maître chanteur, 3425 St-Denis, 9pm, no cover, voluntary contribution
ROBBIE TUCKER AND THE DANGEROUS CRAYONS
After being diagnosed with Parkinson's disease, playing has been a struggle, but aggressively treating his condition has allowed this local musician to continue to pursue his passion. In a tight mixture of folk and rock, his lyrics are a testament. The stage would be the best place to get to know the singer-song writer; the stage is where he lets loose. Tucker's live performances are so full of energy and emotion.
Bar St-Laurent II, 5550 St-Laurent, 10pm
DEMOCRACY 4 DUMMIES
Sophia Male (dir.) 45 mins, 2007
Democracy 4 Dummies is a satirical how to documentary that shows today's aspiring politicians how to run for office in Canada with little or no money. By following the grassroots campaign of an eccentric Green Party candidate who runs his car on vegetable oil and campaigns against Bloc Quebecois leader Gilles Duceppe. You'll learn that all you need to run for office in Canada is 100 signatures, 1000 dollars and a sense of humour!
Les Minots, 3812 St-Laurent, 10pm, no cover
CLAUDIA GILBERT
Claudia presents an original repetoire composed of Francophone texts and pop-jazz music flowered with worldbeat influences. She is accompanied by the musical talents of Pierre-Olivier Oulette on the accordeon Marc-André Landry on standup bass and Maxime Drouinon drums who share with her the pleasure of performing.
Le Maître chanteur, 3425 St-Denis, 10:30pm, no cover, voluntary contribution
THE NEVERBEENS (Brooklyn, NY)
The Neverbeens were formed in the winter of 2006, when Steve Ferrara and Tali Hersh, two established New York singer-songwriters, crossed paths at a Brooklyn open mic. Today, The Neverbeens are a 4 piece, Brooklyn based, inde band of multi-instrumentalist. A show of theirs could possibly include guitar, piano, mandolin, trumpet, vocals, percussion, harmonica, electric bass and drums. A set will travel through sweet melodic whispers to a neurotic crashes of rhythm and soul.
Bar St-Laurent II, 5550 St-Laurent, 11pm